What is Travel Insurance?
International travel is exciting and we want you to enjoy every second of it. That is why UGIB go extra miles to give you that extra secure feeling whether you are away for business or pleasure.
Along with your itinerary, pack peace of mind when you travel. Travel Insurance can help turn things around by covering costs incurred due to emergency medical care, the cancellation or interruption of your trip, and more.
Feel safe when you are aboard with the right Medical Emergency cover. UGIB is well-experienced when it comes to finding the right insurance cover for you. We got you wherever you go, with great overall travel protection during your personal or your business trip, from short city breaks to long explorations, UGIB travels with you, assuring you a complete peace of mind that you deserve.
Policy Details
Personal Accidents
Accidental injury requiring medical attention
Emergency medical expenses including Covid-19  – Quarantine expenses up to 14 days, hospitalisation etc.
Medical Evacuation
Lost, Damaged or Stolen Baggage
Trip Cancellation
Travel Delay Cover
Emergency Family Travel
Credit Card Fraud
Worldwide Assistance Services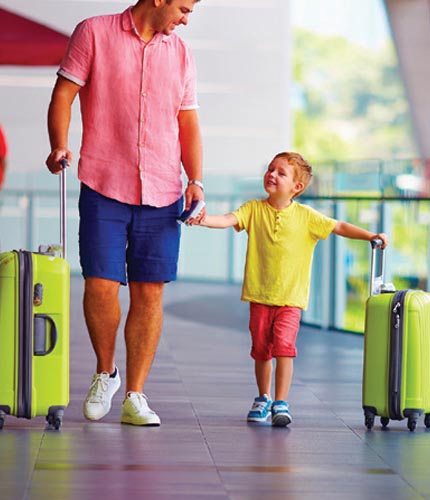 Need help in finding the best insurance for you?

Get in touch with one of our Client Care Specialist.